Own A Slot Machine Replica
Experience all the fun of Vegas without leaving your home(or office) with this jackpot of a find!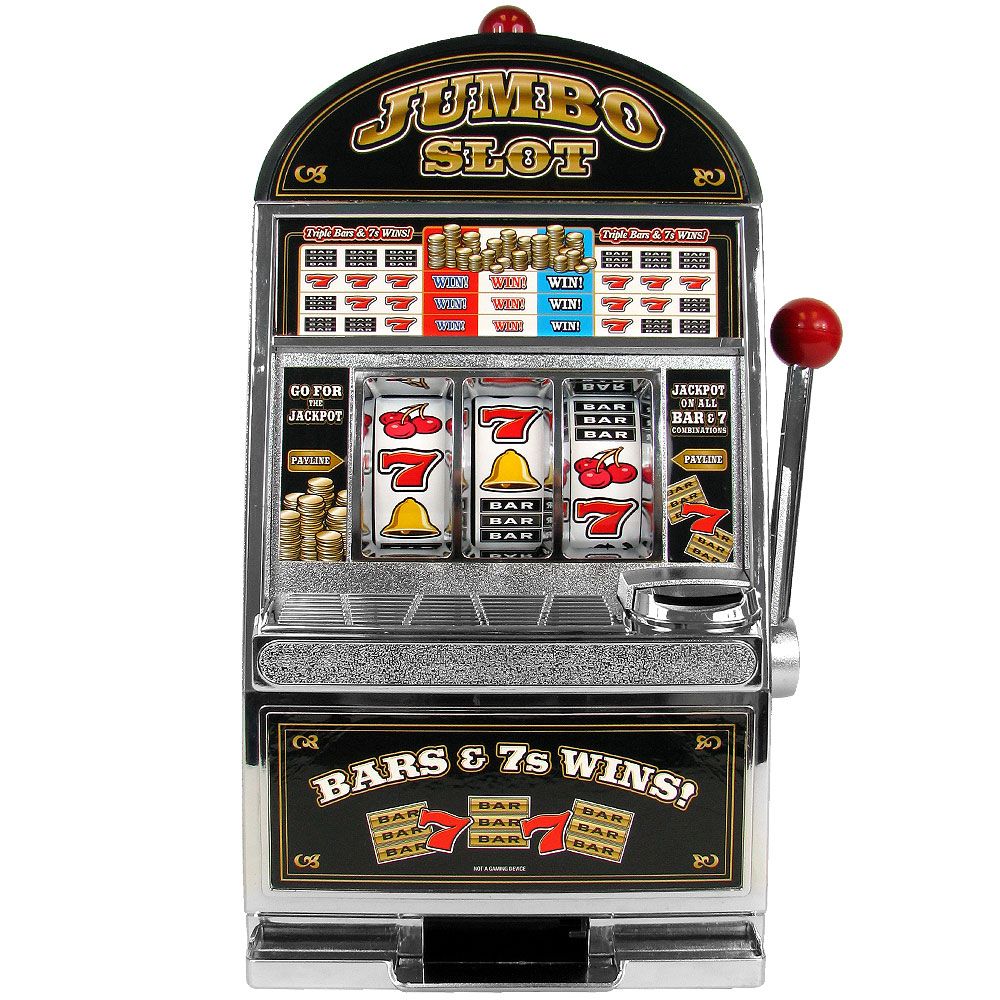 Measuring at 6 inch x 8.5 inch x 14.5 inches tall, this can definitely fit on your desk. Not only does it look better, it may be potentially more fun than that space hog called a PC.
The best thing about this toy is that you keep all your coins! And when your buddies at the office come up to see that great looking device on your desk, naturally they want to try it out and generally you get a chance to own thier coins as well! Now thats an investment you can't refuse can you?
That being said, lets see what the seller's website says about this coin spitting device:
"This large scale replica slotmachine comes with casino sounds, flashing jackpot light and chrometrim. It also doubles as a bank with separate savings section andaccepts 98% of world coins."

Here are additional specifications on the said website:
Wide spinning reels
Jackpot bell sound
Chrome bevel and tray
Flashing light
Accepts 98% of world coins
Manual and jackpot coin returns
Requires 2 "AA" batteries for light and bell– not included
Product Dimensions: 6 inch x 8.5 inch x 14.5 inches tall
Looking at the specs, this slot machine toy replica is nothing but a bona fide winner in your hands no matter what currency you are using(98% of the time)!
For all the fun and excitement of Vegas on your very own desk, you have to cash out exactly $67.98 for this slot machine